Indonesia Green Furniture - Reclaimed Wood Furniture Products Category
The reclaimed product furniture main Reclaimed, Recycle and Industrial Furniture ingredients of our products come from waste, we only save quality materials so that they are not disposed of as waste. Our reclaimed furniture is always in good quality control We also develop a collection of that comes from a combination of metal and wood furniture so that we use several ideas to combine the two for you from Jepara, Indonesia  is a combination of wood mixed with metal, iron or other related to  form a furniture that produces a good appearance in terms of material and strength.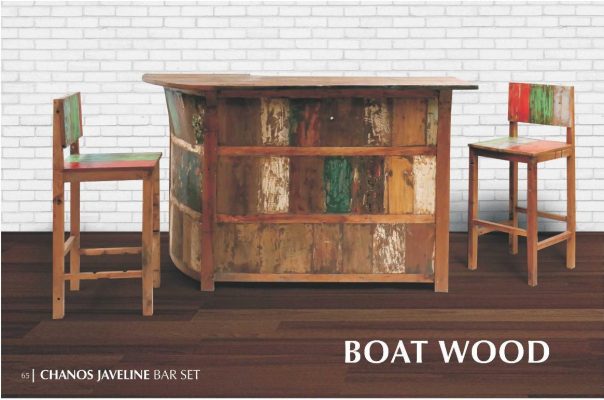 The recycled teak furniture combine with stainless steel, iron and durable poly fibers and reliable outdoor fabrics for green furniture. Pure minimalist shapes and natural untreated materials work to create unique furniture pieces of comfort and beauty. Complete your store with nature stuff from our reclaimed teak furniture, boat wood furniture, and rustic wood furniture more recycled teak furniture. Concept of recycled teak is the processing to make furniture using recycled teak wood or old wooden with former quality, while supporting conservation efforts that encouraged world countries in realizing the mission of "Go Green" and keeping the earth (Save Earth). Using old wood (recycled teak) materials which can be recycle furniture, then manufacturing of furniture using the former wood capable in creating Eco-friendly of green furniture business, because it isn't by cutting down any trees (new). Industrial furnishings themselves emerged because they were furniture designers inspired by the Revolution of that era who had previously repaired steam engines and other objects made of iron so that now they were combined with wood and would form a good piece of furniture. Furniture that adheres to will usually attract the impression of its iron material and a small mixture of wood furniture will produce a furniture of exceptional quality to be used reclaimed product furniture.