---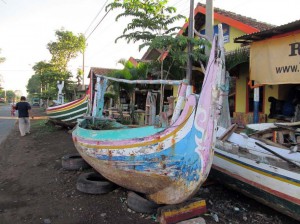 Reclaimed teak wood boat Furniture that has been reclaimed using reclaimed from some used material from fishermen in Jepara and its surroundings which is used as the main material for making a product from reclaimed to be used as new goods that can be utilized again, reclaimed teak boat furniture taken from equipment Used that are located in an area dominated by fishermen who have several teak wood boat furniture, which are made to produce finished goods made from your needs back. So, in other words, you have helped preserve nature and take part in environmentally friendly life and you can be one of the parts that has the need to save the world and help drive the world program namely Go green and you use recycle Indonesia boat wood furniture again instead of using new om the boat There is less available in the environment around us with a lot of used good quality waste that is not used by a fisherman on the coast so that many reclaimed boat wood is just crumbling but still have good quality so we need to be back into new goods and can be used for new art which has some uniqueness in terms of style items.
The advantage of using reclaimed wood from a boat is that it comes from a variety of sources so that it will not look the same between one and the other and has several features Go green, you can better use or maintain the original color of the teak wood used if you want to maintain the uniqueness of using that item. Featuring a house that can be seen richer and more unique and different from a house that uses new and you will enjoy the beach and natural atmosphere of a different by using teak wood from recycled boat furniture used, such as bringing the atmosphere of the beach to your home.
Hello, the owners of any of your business today, wish you success always with you all. Introducing us is a furniture company that has been established since 1993. Currently,
Indonesia Green Furniture
is part of the
Wisanka Indonesia
company located in
Jepara Furniture Manufacturing in Indonesia
. We have 6 furniture factories spread across the island of Java and have 2 main showrooms in Jakarta and Bali. We are
boat wood furniture wholesale
.
Indonesia Green Furniture
makes furniture from
teak root dining tables
,
reclaimed boat wood dining tables
,
teak boat chairs
and all using
recycled teak wood
used boat furniture
. In protecting the environment, we use boats furniture that is no longer used. We call it
Recycled boat wood furniture
or
reclaimed boat wood furniture
. Along the coast to go out to sea the fishermen. Ships that have long been used will usually be damaged. And usually, fishermen will immediately replace with a new boat for their safety in finding fish in the high seas. This former boat is the next
reclaimed boat furniture
to be converted into
teak boat chairs
,
reclaimed boat wood dining tables
, etc. The boats used by fishermen are made of selected teak wood. If it is damaged, it will leave the wood intact and good. We discard damaged wood and
recycled boat wood furniture
that is still good.
Boat furniture
or
furniture boat
is quite unique to use at home. The front yard is used while looking down from the design, it looks elegant and nice. In addition to
Indonesian boat furniture
that we use as raw material to make furniture, we from
Indonesia Green Furniture
also produce
teak reclaimed furniture
products,
teak branch furniture
,
teak root furniture
, etc. For full prices please ask directly on the
Contact Us
page or you can chat directly with our marketing below.