Painting industrial furniture chairs for Porch Houses look more attractive Add furniture there, then you can enjoy the beauty of the terrace and garden while relaxing. Many modern houses have terraces either in front of the house or behind the house. This terrace is usually functioned as a place to relax and a place to find peace after being tired of working and doing activities outside the home. Lots of reclaimed furniture and decorations are also given on the porch. If you do not have a garden that is wide enough, the plants that are sleepy on the walls of the house will give the impression of being close to nature that is very slick.
furniture selection must also be considered. What materials will be used, what colors to choose or even you do not need to buy new furniture but take advantage of existing ones. If you take a sip into the house, are there chairs and tables that are not used or appearance that has begun Whatever shape you can repair and repaint then put it on the porch. That way you will save a budget. Doing repairs is a condition that is if the furniture or chairs are still suitable for reuse. If you have an industrial furniture chair then you will most likely still be able to use it. Chairs made of industrial material furniture always have a better construction than wooden chairs. Chairs from wood will be porous easily as they are used.
Testing The Quality Of Iron Chairs That Are Still Good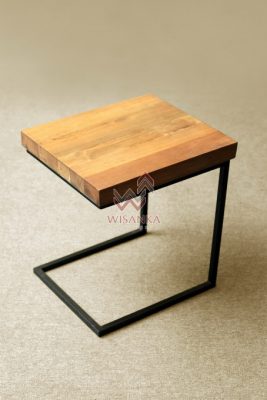 recycled furniture chairs to be repaired and repainted You need to test whether the chairs are still suitable for use. You can start by trying to sit on it. Is the chair still strong to support your heavy burden and if there is a wobble. Look at the elbow. Some iron chairs use screws and bolts to arrange the elbows. But some other chairs use welding to hold the iron together. If mounted using screws and iron, most likely the damage occurred because the hook began to break. You can replace it with a new one.
If damage occurs to the welds that have started to break or are porous, you should not use the chair again for safety reasons. after looking at the elbows, pay attention to the surface of the layer that covers the chair. Wherever rust occurs you must pay attention. If there is a lot or little rust you will repaint the rust but you have to make sure if the rust can still be removed. Try using kitchen vinegar and dropping it on a rusty iron surface. Sandpaper and see if the rust starts to disappear, it means the iron can still be re-coated. The final check is on the cushion. You will notice how the cushion on the industrial chair is attached. Is the soft backrest and seat can be removed Choose a cushion for the chair with the best quality foam that can last a long time feels comfortable. Adjust the color to the color of the iron chair frame you will provide. Are you going to choose a contrasting color or a harmony color.
Choosing and applying paint material for iron finishing
You will make a steel material, so the paint material used is not of origin. Originally choosing a paint material will be fatal to an iron chair placed on the terrace. Look for a special recycle furniture paint that will provide some protection such as scratch resistance, heat resistance, rain and moisture resistance and the most important is to have anti-rust ingredients.
How to Paint an Iron Chair for a Porch
Reclaimed material that is easily corroded when found in humid areas such as terraces. To overcome this, the outer layer of paint formed must be strong and contain zincalume, an anti-rust material. That way the resilience of a re-finished iron chair will last longer.Is the type of paint suitable and recommended by many furniture craftsmen or manufacturers that use iron teak wood furniture Orchid material. Orchid Paint is one of the water based paint products that is safe and also environmentally friendly can be applied to iron. Not many iron paints made from water based in Indonesia are of good quality such as this Orchid iron wood paint.In terms of protection only Orchid paint is able to protect iron from heat and rain. Even the lining will stick well as a durable shield. Chairs or patio tables made of iron will be well protected using this iron wood paint.