Reclaimed Outdoor Furniture
Reclaimed outdoor garden furniture
. Re-use of building wood, boat wood, used wood that has been wasted into reclaimed outdoor furniture products is good for the environment. Utilization of used wood will have a good impact on the environment to reduce global warming.
reclaimed garden furniture
can be placed in front of a house or an empty backyard. Utilization of this vacant land for
reclaimed garden furniture
such as
recycled teak dining table
or
recycled teak dining chairs
. Not a little if a place like a garden is instead used as a family room. Where we can grip each other in the garden. There are some others who also make the family room inside the house with a model of home interior design such as nature lovers.
Reclaimed Teak Furniture
Reclaimed teak furniture
or
reclaimed teak wood furniture
is high-class furniture that lasts for decades. Recycled teak to be used as raw material for furniture becomes its own artistic value for people who love nature.
Recycled teak furniture
to be used as a table, chair, decoration inside or outside the room will be very good and durable. Because teak is the wood of choice, the wood pores are very dense. That is the reason why water will be difficult to get into teak wood. So it will be very rare to find moldy, or weathered teak. This teak wood, if treated properly will produce furniture that has a high artistic style. As in sandpaper until smooth to polish and polish. It will produce good furniture products.
Industrial Furniture Indonesia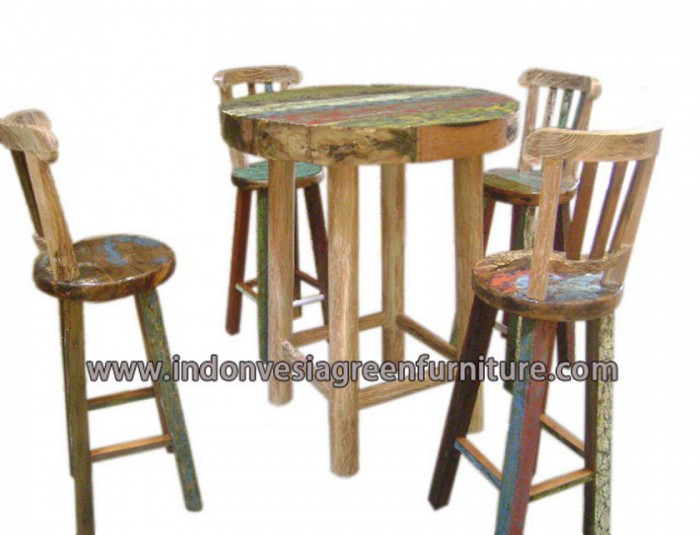 Where can I order
reclaimed outdoor garden furniture
or
Indonesian reclaimed wood furniture
?. You can order at
Industrial Furniture Indonesia
. If you come directly to Indonesia and look for a factory that produces green furniture or reclaimed furniture, it will definitely be difficult. Through this
Indonesia Green Furniture
website, you can send an inquiry on the
Contact Us
page or you can also chat directly with our marketing in the chat below. If you have a custom design, you can talk about it via
Contact Us
.
Well maybe enough so that the article reclaimed outdoor garden furniture hopefully can be useful. Don't forget to chat with us to get interesting products.